Good plants from our Dutch nursery
Hoogenraad exists for more than 50 years and is expert in good plants. Our ambition is to provide our clients with healthy, well-rooted and well-formed young plants. Therefore, we regularly monitor the health of our crops and, if necessary, perform plant protection treatments using biological preparations in our Dutch nursery. One of our principles is "we do not grow plants, we build them". This means pruning them several times a season, from the very beginning, when the cuttings are still in trays. When in September you receive young, well-rooted plants from us in P9 containers, you can be sure that they have already been cut 3-4 times (depending on the species).
Our young plants receive our quality mark "good plants", as a testimony that they meet our high standards. But where did this all start?
It started with the ambition of having your own nursery. At the age of 18 the founder, Gerrit Hoogenraad, started his own business. He had just successfully completed the Horticultural School in Boskoop in the Netherlands. The search for a suitable location for his own nursery brought him to Ederveen. In 1965 an uncultivated plot of one hectare was for sale on the Rijksweg.
Initially, production consisted of rooted cuttings and planting material. In the early 1970s, Gerrit went on a study trip to Denmark to take a closer look at the cultivation in pots. He returned enthusiastically to introduce pot cultures at his own nursery. This was not an immediate success; pot cultures were still virtually unknown to Dutch buyers. In those years, the vast majority of sales took place through the annual trade fair in Utrecht. The pot cultures gradually gained ground there.
This meant that Hoogenraad was also increasingly able to leave open ground cultivation and continue its pot cultures. This resulted in the construction of a greenhouse and the purchase of a potting machine. In the mid-1970s, Hoogenraad was one of the first in the Netherlands with a potting machine. At the end of the 1970s, there was an increased focus on foreign countries. The English market turned out to offer plenty of prospects. Export became an important branch of business management. Hoogenraad was the first Dutch grower to be present at the fair in Four Oaks.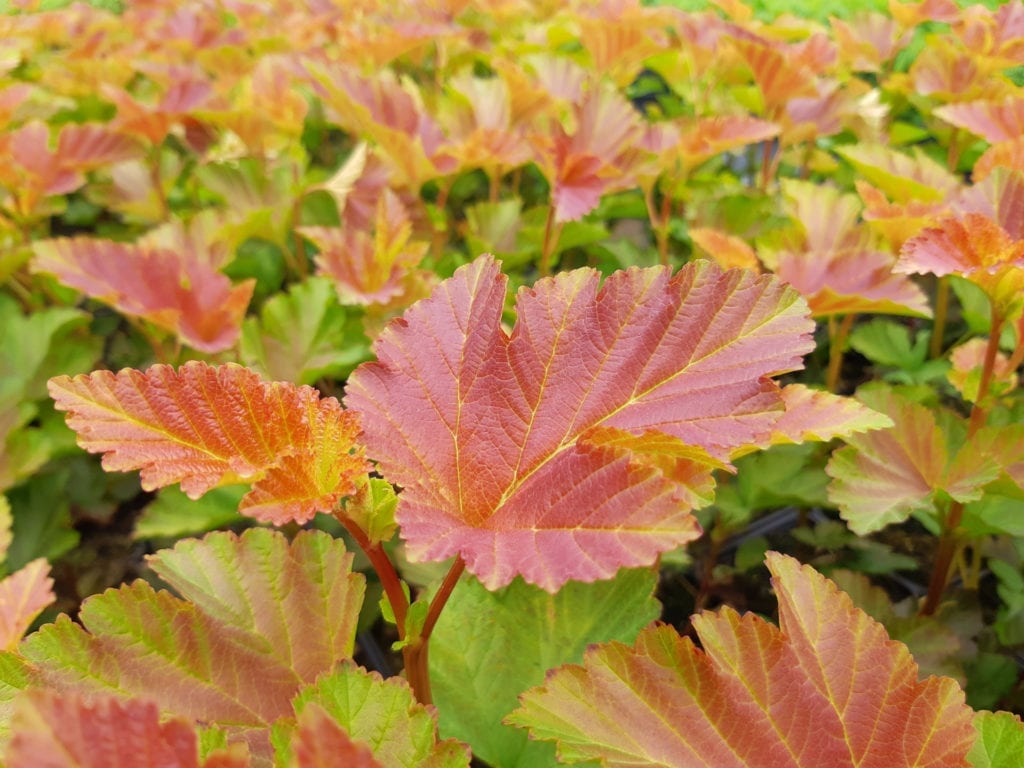 Hoogenraad has remained innovative. In 1985, the in vitro culture was taken up to propagate specific species such as Syringa, Viburnum, Rhododendron and Azalea. Although in vitro fertilization has become less prominent due to improved classical cultivation methods, this technique is still used for a number of good plant species and is considered to be the best.
The creation of several companies
In 1987 Gerrit started the 'Handelsonderneming Gruviol' in Italy with 5 other Dutch growers. The name means Gruppo Vivai Hollandaise in Italian. In 1990 he started a company in Wisbech in England called the Woodland nurseries and in 1992 he started a business in Spain with the same 5 Dutch growers as in Italy. The name of the company: Plant Oland Iberica s.l. In 1993 he started a company in Slovakia together with Peter Stacho, called Host Hoogenraad-Stacho, which means guest. In 2001 Gerrit started the 'Elite plant' together with Ivan Stacho in the Czech Republic. Together with Dai and Su, he also started a nursery in Wuhu, China.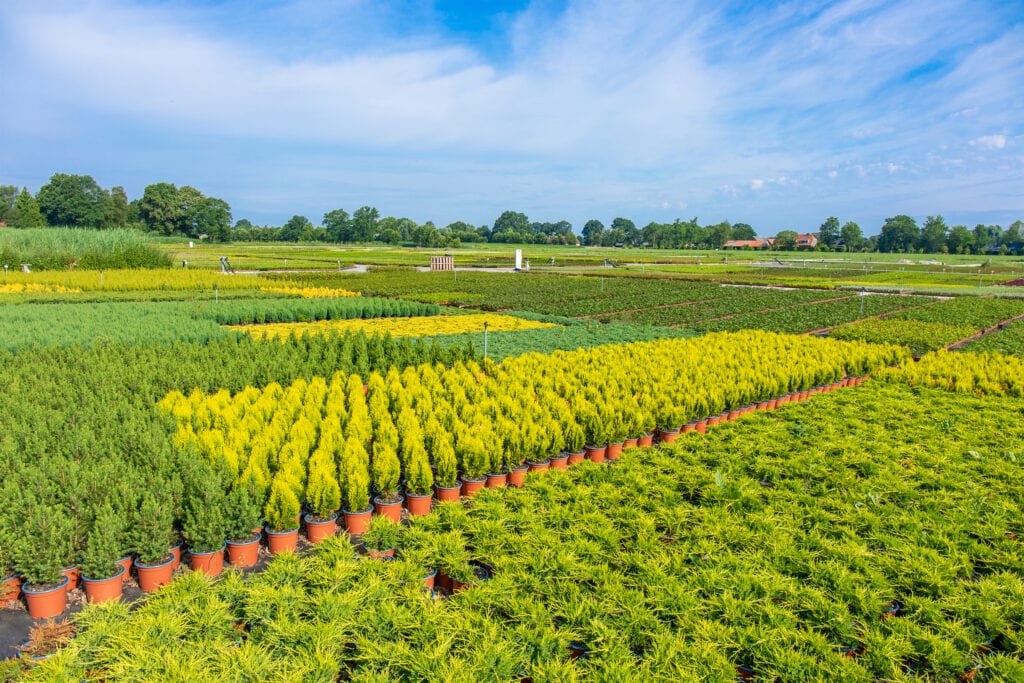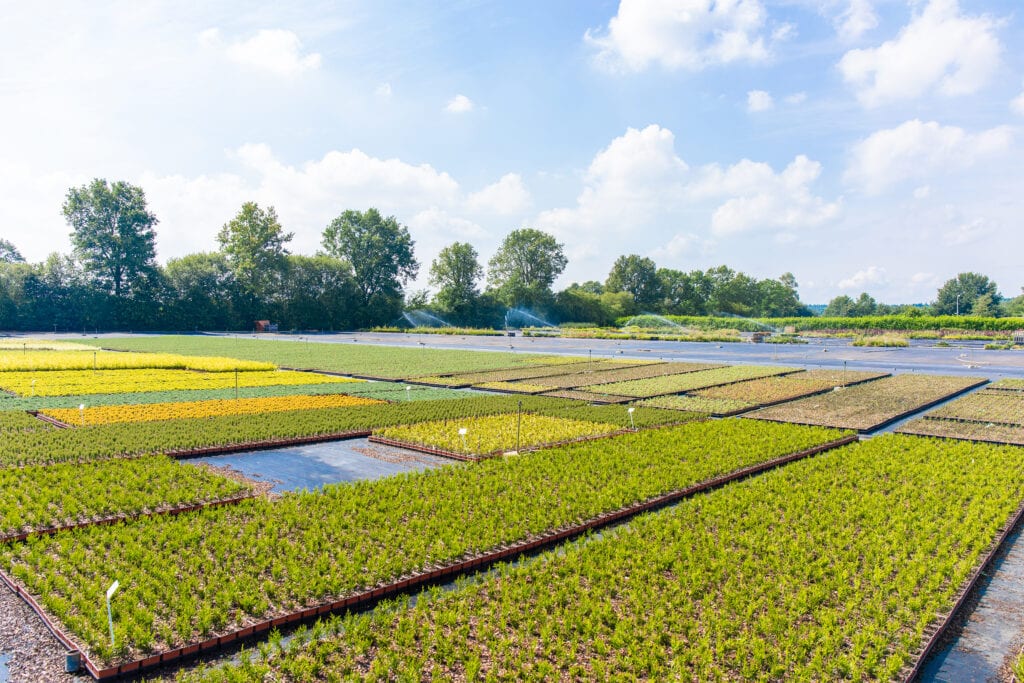 A modern Dutch nursery in good plants
Now 50 years later, Hoogenraad is a modern company, where millions of good plants are grown every year. The vast majority is for export to at least 26 countries. There are trade interests worldwide, with the main focus on the east. At the beginning of this century, contacts were made in China, which is why Hoogenraad has become a leading player in the market of Acer, Magnolia and Paeonia, among others.
Gerrit Hoogenraad has recently withdrawn from the active management of the nursery. The nursery is now in the hands of his son Sebastiaan and daughter-in-law Hannie. Under their management, the company has continued to grow into a modern organization with a number of employees in the summer that can reach up to 50 to 60 employees. The number of cultivations is up to approximately 5,500,000 plants. We now export to 30 countries within and outside Europe such as Ukraine, China, Azarbaian, Belarus, Kazakhstan, Georgia, Mongolia, Zuid-Afrika and many more (We do not deliver to countries with a import ban on our plants, e.g. Russia, North-Korea)!
Good plants in a natural environment
In recent years, our Dutch nursery has minimized the use of chemical plant protection products (so-called pesticides). Whenever possible, we use ecological and natural enemies to combat pests. In addition, we use solar panels to deal with energy in a sustainable way. Our pots are also suitable for reuse and traceable due to the red color. Our goal is to completely eliminate all products that are harmful to the environment and to our good plants. We try to operate as environmentally friendly as possible in our Dutch wholesale plant nursery.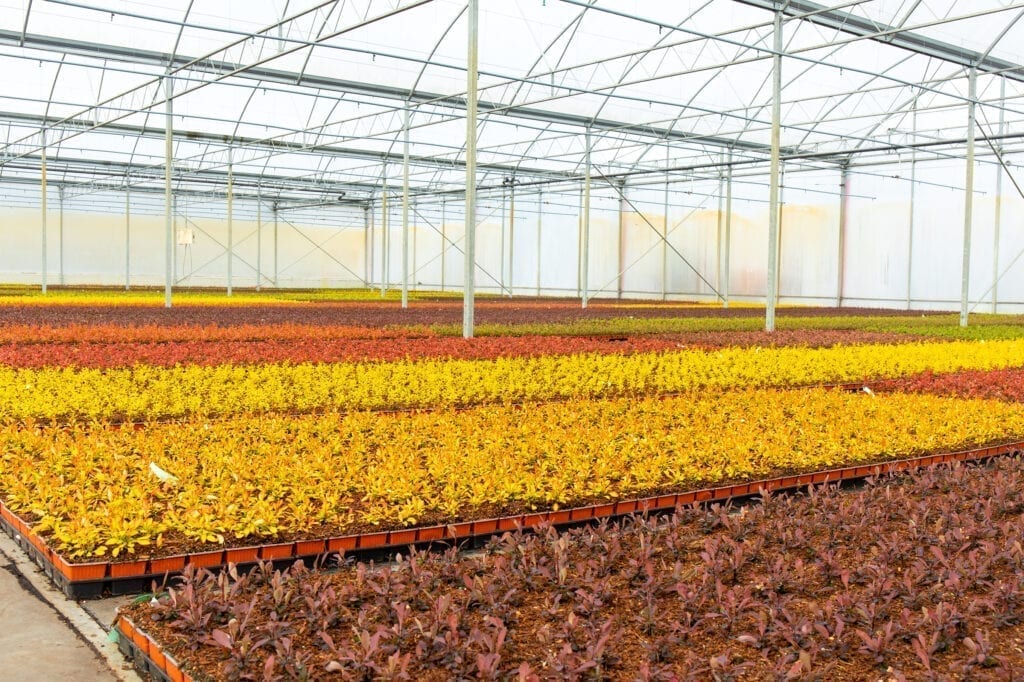 Discover our wide assortment of good plants
Do you want more information, or do you have a specific order? Do not hesitate and contact our Dutch nursery. We help you with all your questions!